Our Vision
a video series
111 teenage Girls,
6 continents🙌
She is the Universe is a global media platform created to empower teenage girls through the power of storytelling.
We are producing a video series of 111 short videos, giving girls aged between 13 and 19 from 15+ countries around the world, of all shapes, sizes, colors, languages and cultural and socio-economic backgrounds, a platform so they can use their voice and tell their life stories.
We are exploring the question of what it means to be a girl in today's age. We will discuss their passions and dreams, hopes, fears, beliefs, struggles, and their stories of success, defeat, and opportunities that are unique to different cultures, but at the same time universal.
Founded by storyteller Laura Peña, this year-long project is bringing her on a once in a lifetime adventure. For a year she is traveling to 6 continents, interviewing these girls, documenting their stories and giving us all a window into their hearts, and souls.
As she travels the globe, shooting, editing, and writing, she will also be sharing her own journey of following her passion and bringing this vision and mission to life.
Some of the countries include the USA (her home for the past 14 years), Dominican Republic (her country of origin), Cuba, Haiti, Peru, Brazil, Spain, Iceland, Morocco, South Africa, Kenya, Israel, China, Thailand, Vietnam, Australia, and South Korea.
This platform is intended to support in building girls confidence by letting them be seen and heard. One girl's confidence can build another girl's confidence, that can build another girl's confidence and so on.
This all started with a question: what do these women in the making need from all of us to fulfill their potential? We set out to travel far and wide with a camera in hand, and curious minds and ask them ourselves.
We invite you to join us on this adventure and follow the journey here.
a global media platform created to empower young girls through the power of storytelling.
here is how you can be part of this!
get inspired by watching the stories of these incredible girls.
Help more girls get inspired. Let them know they are not alone and that they have your support.
This project is happening thanks to the generosity of people like you, so please consider helping us keep reaching more girls by donating.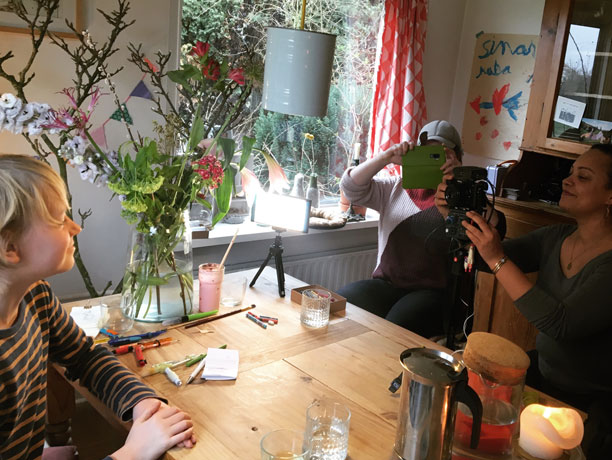 There is so much work that goes behind the scenes to make this happen. So we need all the help we can get. If you have a superpower that can help keep this going, please get in touch.